Summary
Ars Electronica 1993, "Talking to Neurobaby" by Naoko Tosa from ars history on Vimeo.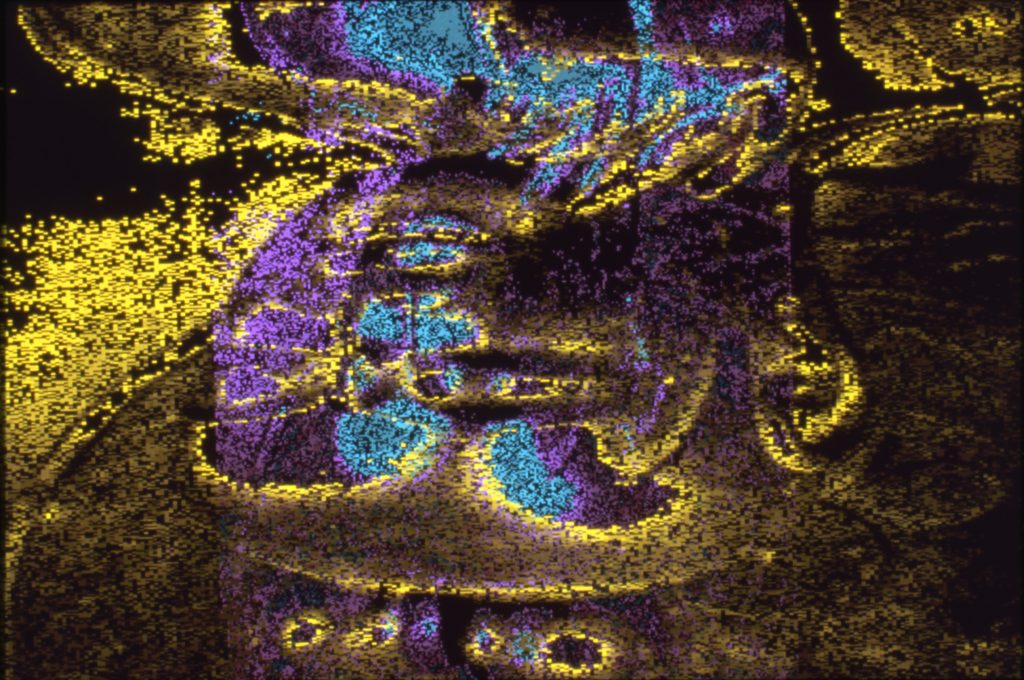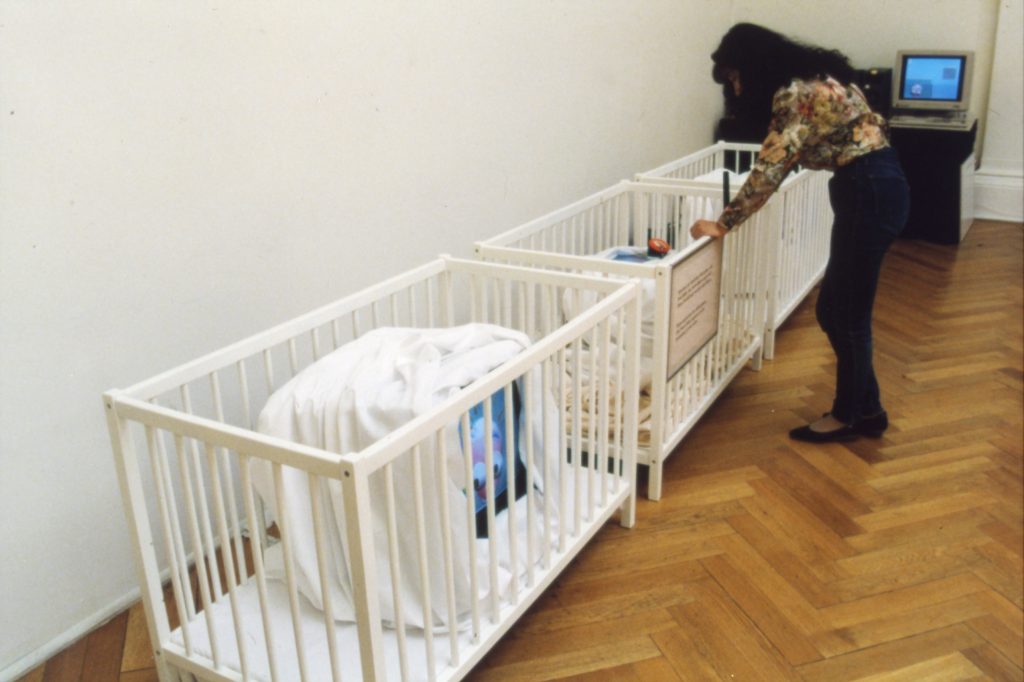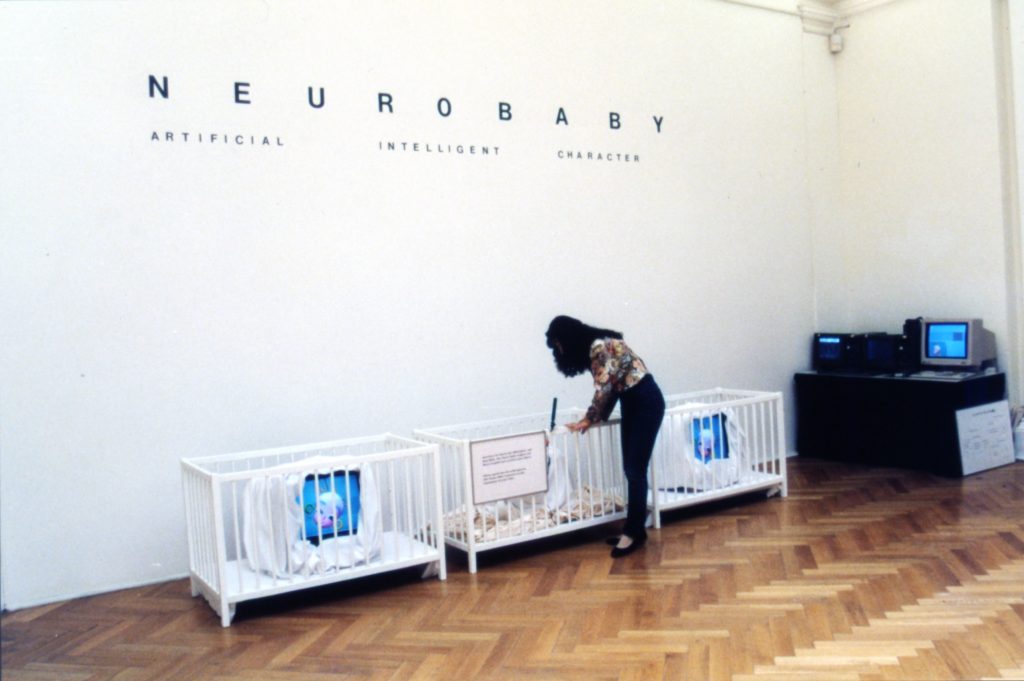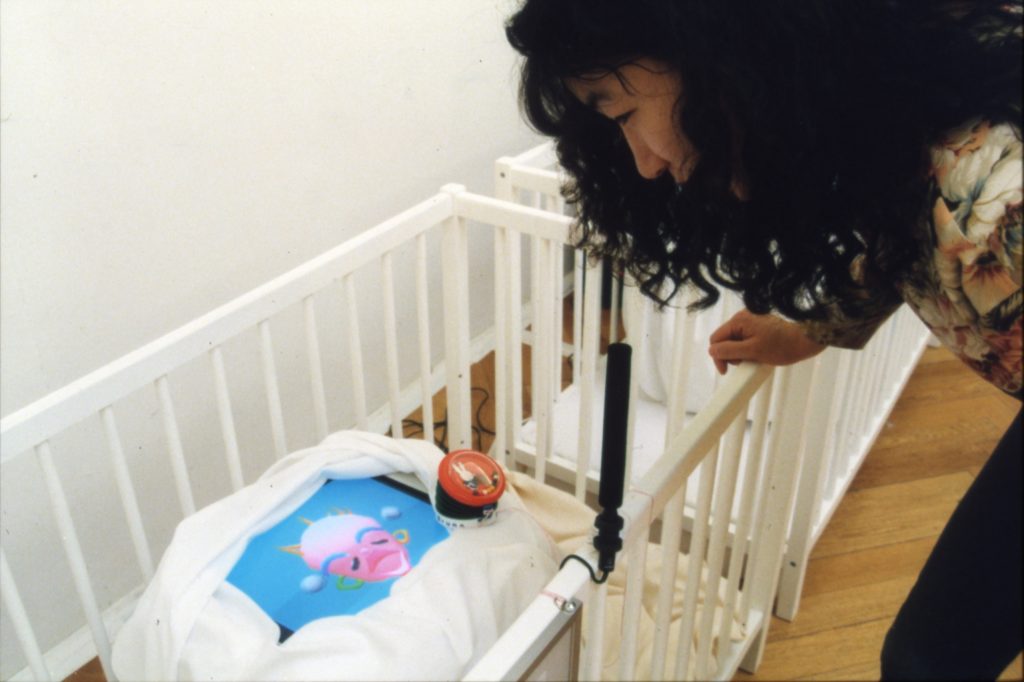 Neuro-baby
人の声の抑揚から感情をAIが認識し、CGの赤ちゃんが感情表現をリアルタイムに感情認識しインタラクションするシステム
1993年Ars Electronica (テーマ人工生命)で、招待された作品。
"Neuro-baby" is an interactive system in which a CG baby created by a computer interact with an user. AI recognizes emotions based on the intonation of the user's voice, and the CG baby interacts with the user in real time, by expressing its emotion by its face expressions and movements. The work was invited at Ars Electronica (Theme: Artificial Life) in 1993. Picture 9 shows one scene of the exhibition at Ars Electronica in 1993. Also it was exhibited at SIGGRAPH '93. Reference shows an article included in the Visual Proceedings Art show of SIGGRAPH '93.
自分に最も近い他者
この忙しい情報化社会の中で、人間ほど気をつかわなくて良く、ペットほど面倒を見なくてよい、ある程度自分自身で判断できる何かを、ふと求めたことはないだろうか・・・
ニューロベイビーは、自己の分身のようであり、自分に最も近い他者である。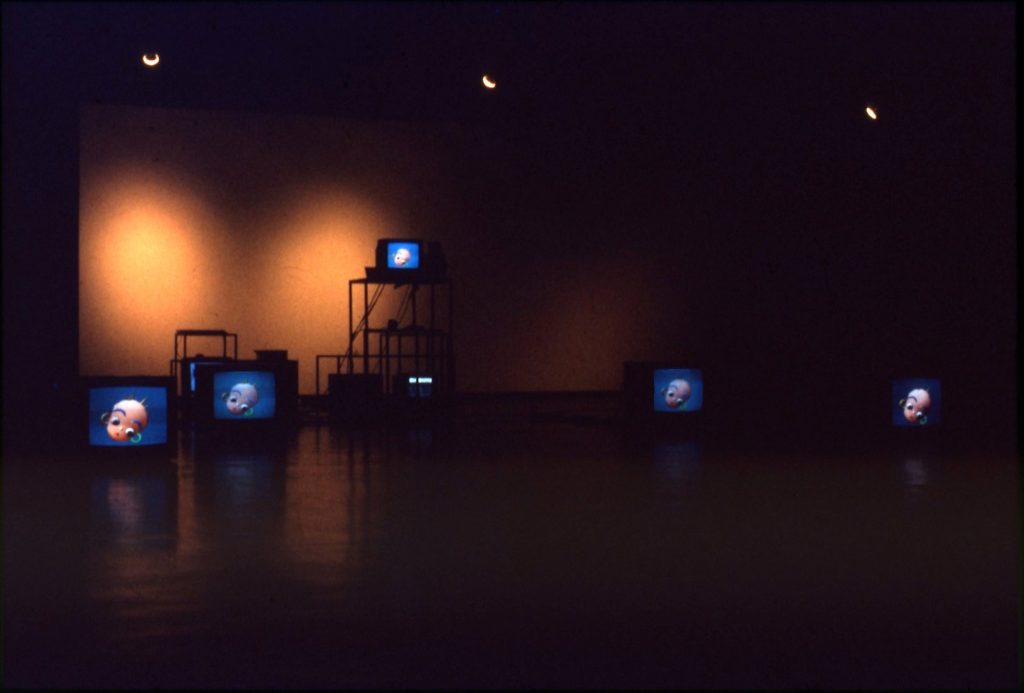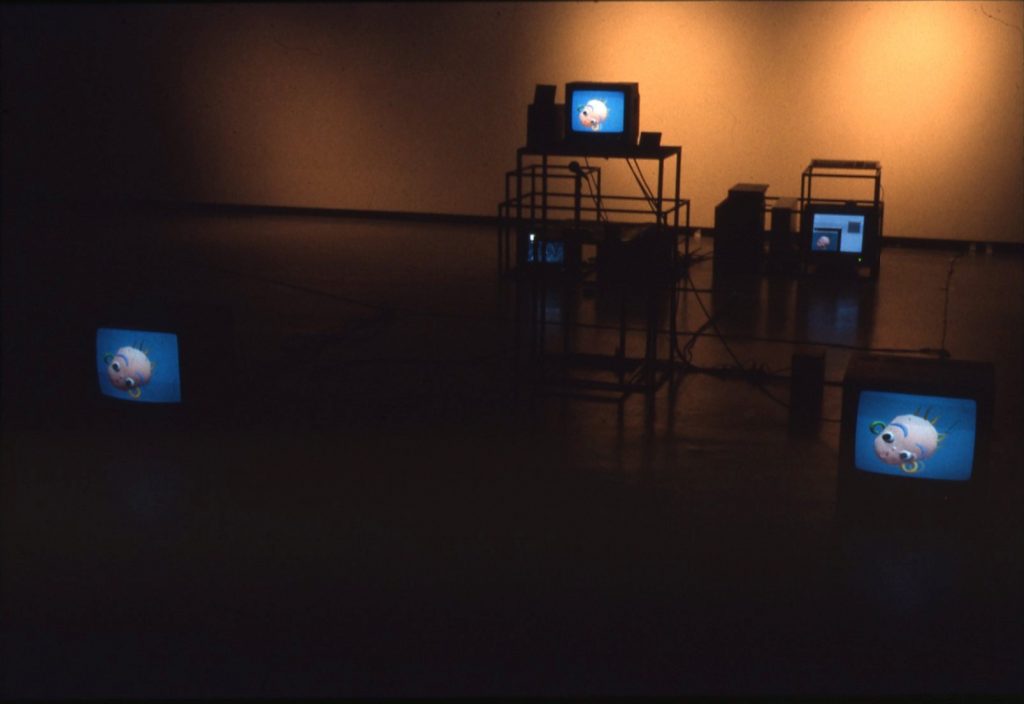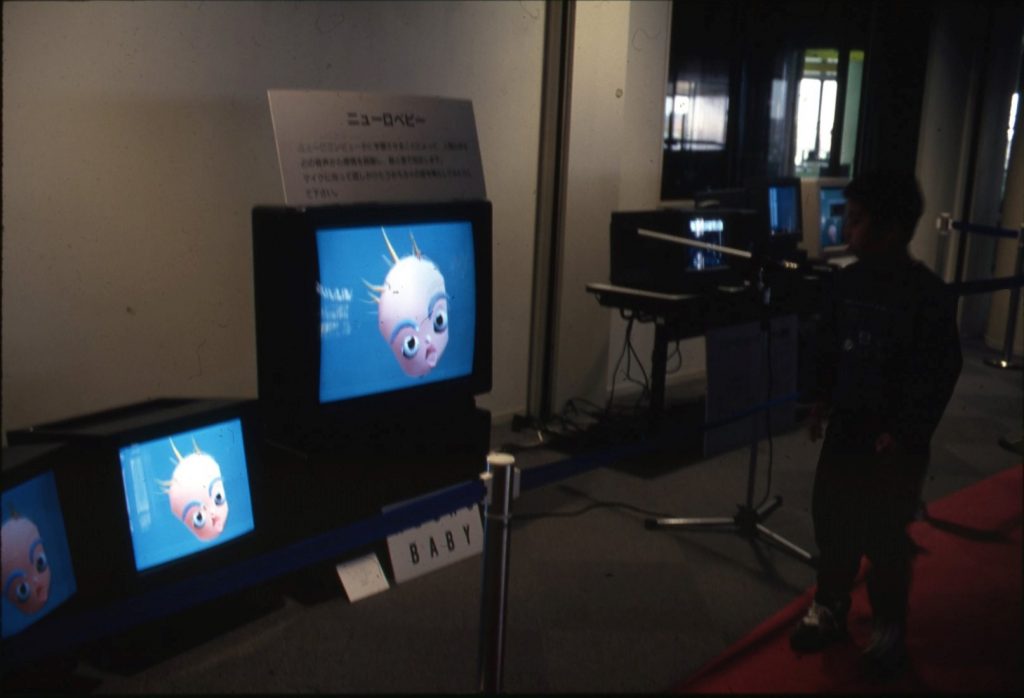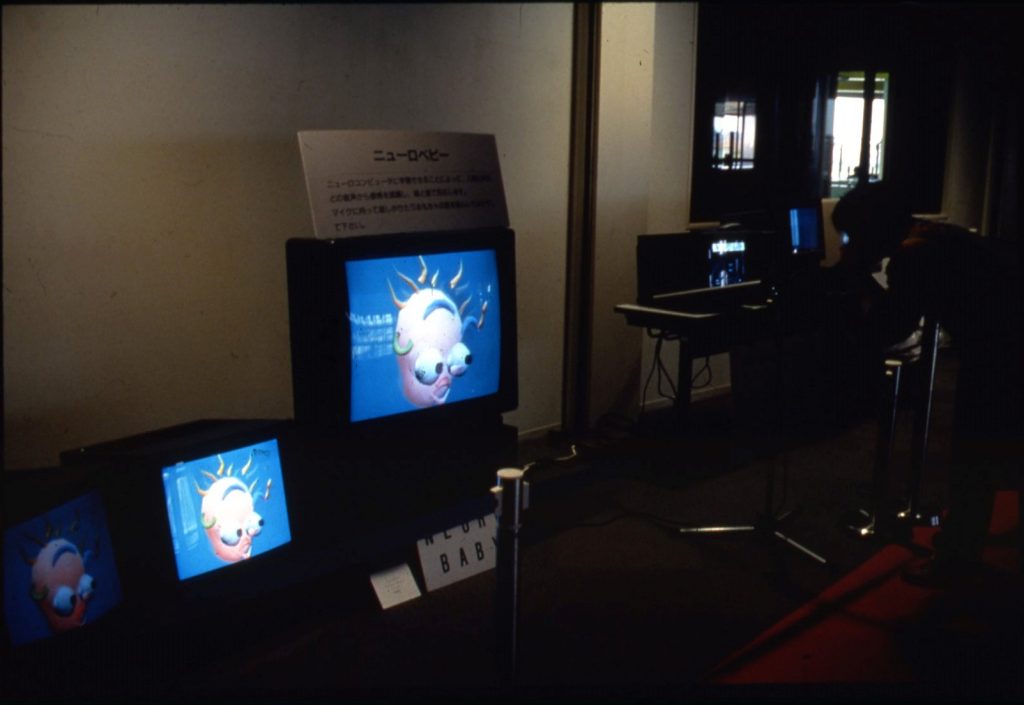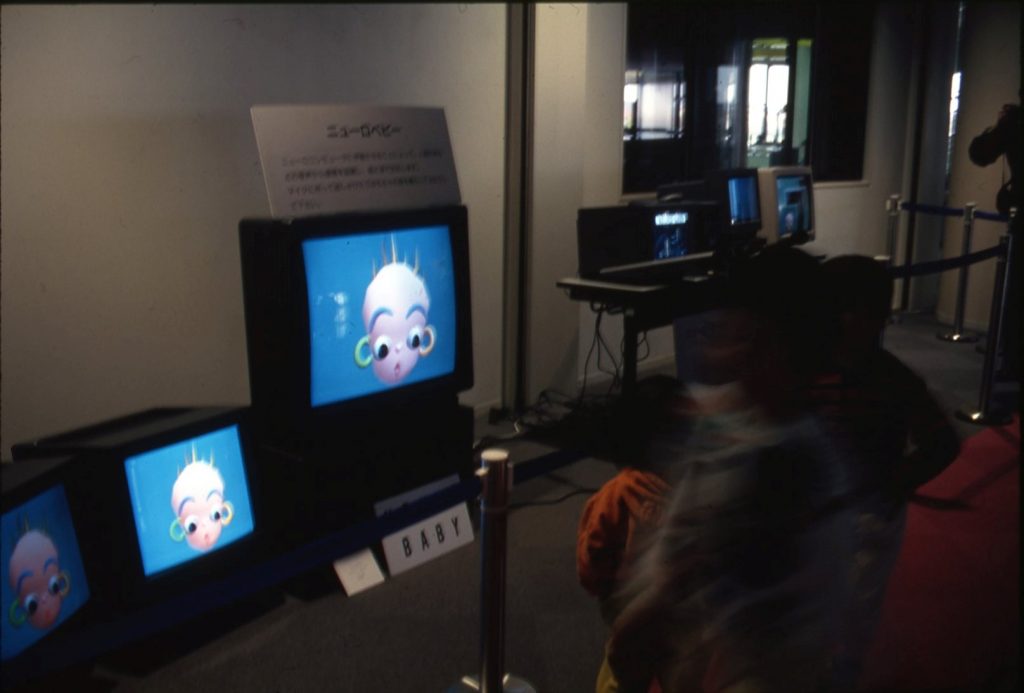 ---
Reference
1993年TECH WATCH 7月 (リンク切れ)
日経産業新聞 1993年3月2日(火) (リンク切れ)
画像ラボ 1992年9月 (リンク切れ)
ACM SIGGRAPH ART SHOW ARCHIVES
---
Exhibition
招待出品
<1994>
| | |
| --- | --- |
| 場所 | SAM Museum (Tenpozan Museum) (Osaka Japan) |
| 内容 | Interactive Art Exhibition |
| 資料 | PDF |
<1993>
| | |
| --- | --- |
| 場所 | Linz Austria |
| 内容 | Ars Electronica 1993 "Artificial Life" |
| | |
| --- | --- |
| 場所 | Anaheim U.S.A. |
| 内容 | SIGGRAPH "Machine Culuture" |
| | |
| --- | --- |
| 場所 | Tokyo International Museum (Tokyo Japan) |
| 内容 | A-Life world |
| | |
| --- | --- |
| 場所 | 東京 三菱ソシオテックプラザ |
| 内容 | 三菱ソシオテックプラザ三周年スペシャル |
| 資料 | PDF |