https://www.instagram.com/naokotosa/
---
制作方法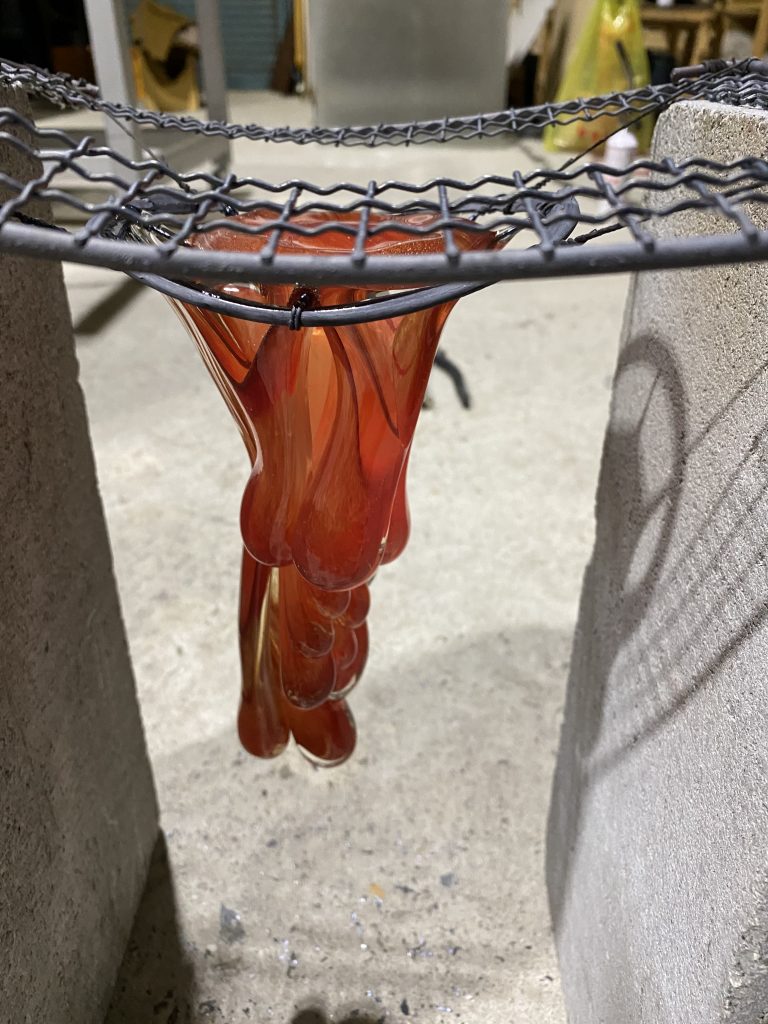 ---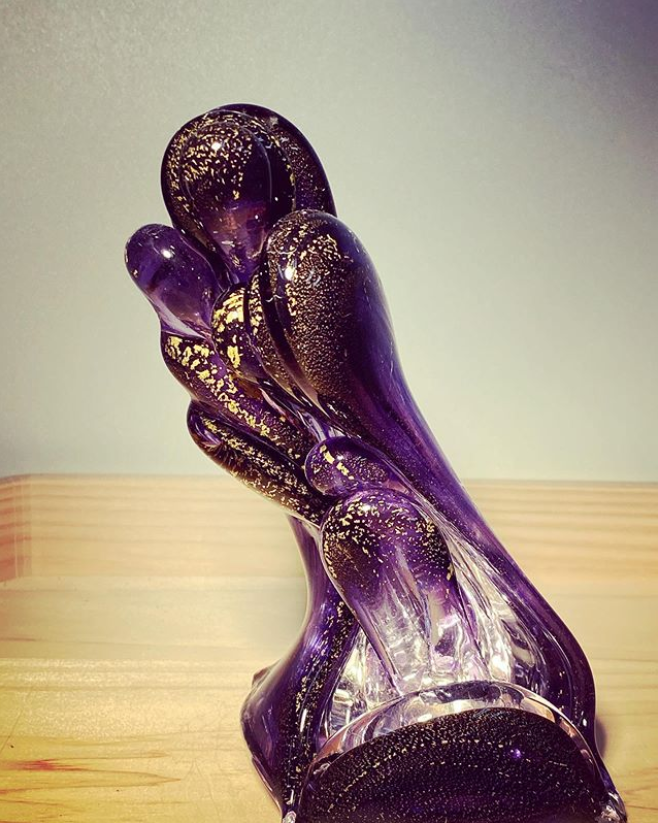 Zero-gravity Ikebana (無重力の生け花) ガラス作品 2020 –
サウンドオブ生け花に似た形状をガラスで制作した作品であり、サウンドオブ生け花
のガラス版ともいえる。サウンドオブ生け花は、下からの音の振動を与えて、重力に
逆らって上に絵の具が飛び上がることによって制作する。それに対して無重力の生け
花は、上から下に重力を利用して垂らしたガラスを固まるタイミングを調整すること
によって、美しい花のような造形ができる。
Zero-gravity Ikebana 2020
These are glass artworks with flower like forms and in one sense glass version of Sound of
Ikebana. Sound of Ikebana is created by giving sound vibration to liquid and by letting it
jumping up. On the other hand, Zero-gravity Ikebana is created by letting melted glass moving
downward using gravity and letting it become natural flower-like form by adjusting timing for it
to harden.