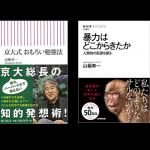 Dr. Yunichi Yamagiwa
President, Kyoto University
Short bio

Born in 1952.
Specialized Research Field: Primatology, Human Evolution Studies
Graduate of the doctoral program, Graduate School of Science, Kyoto University
D.Sc., Kyoto University
Professor, Graduate School of Engineering, Kyoto University.

https://www.kyoto-u.ac.jp/en/about/president/profile.html

"I believe that conserving nature starts with creating bonds with each other. Gorillas, hunters and gatherers, and people from various countries including Japan should be egalitarian in expanding this bond with each other."

Since the 1950s, the Japanese concept that the animal kingdom is self-evidently connected to the human realm has fostered an approach to primate research unlike anything in North America or Europe. Professor Yamagiwa has pioneered Kyoto University's ongoing efforts to make this approach the mainstream approach to the field. Having devoted half his life to the study of gorillas, the Professor says that the motivation for his research is the emotion he experienced 26 years ago, when he was first accepted by the alpha male of a gorillagroup.