Abstract
The art of drawing can be used to learn about human visual perception, natural movements and artistic generative skills, which then permit to explore its biomimicry in articulated machines. In turn, such robotic systems allow us to further study the human capacity to dynamically create artefacts. As we embed our new understanding into increasingly more sophisticated computational models, we enable the transfer of complex and personal artistic skills to robotic platforms. URLs: www.doc.gold.ac.uk/autograff/ www.folleymarie.com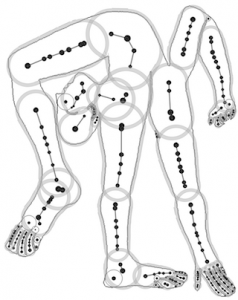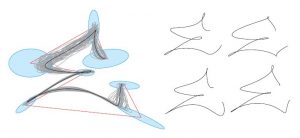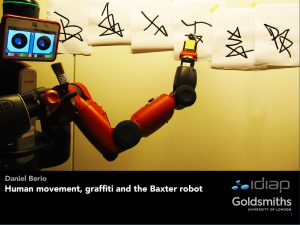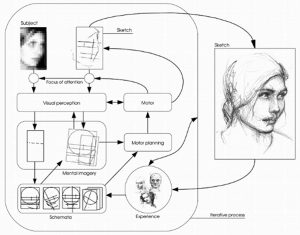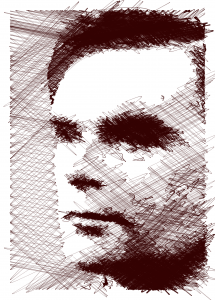 Prof. Frederic Fol Leymarie
Professor, Dept. of Computing, Goldsmiths, University of London
 
Short bio
 

I am based in London, U.K., since the Autumn of 2004. I joined the Computing Department at Goldsmiths, University of London, to develop and contribute to novel (or less explored) areas of research and teaching in computing and beyond. After introducing William Latham to the department, we launched together the first MSc in Computer Games & Entertainment in the greater London area in 2008. This activity is now complemented by an MA in Computer Games Art & Design. Both programs are industry facing; more than half the lecturers we recruited are from the industry.

In parallel, once in London, I continued to explore areas of research bringing together creative artistic activities, vision and perception understanding, with computing. Recent collaborations with artists include work with: William Latham, Patrick Tresset, Rui F. Antunes, Carol MacGillivray, Daniel Berio. I am also keen to explore R&D in a more entrepreuneurial context. In 2011 I launched London Geometry Ltd. together with William Latham, which conducts projects bringing interactive visualisation, games, science and art together (www.londongeometry.com).

Before London, I was: (1998-2004) in Providence (RI, USA) where I gained a Ph.D. at Brown University in Engineering (3D shape understanding), (1994-1997) in Paris (France) as an R&D project manager in industry (3D GIS), and (prior to 1994) in Montreal (Canada) where I completed a Master's of Engineering in AI systems at McGill University.