「静寂」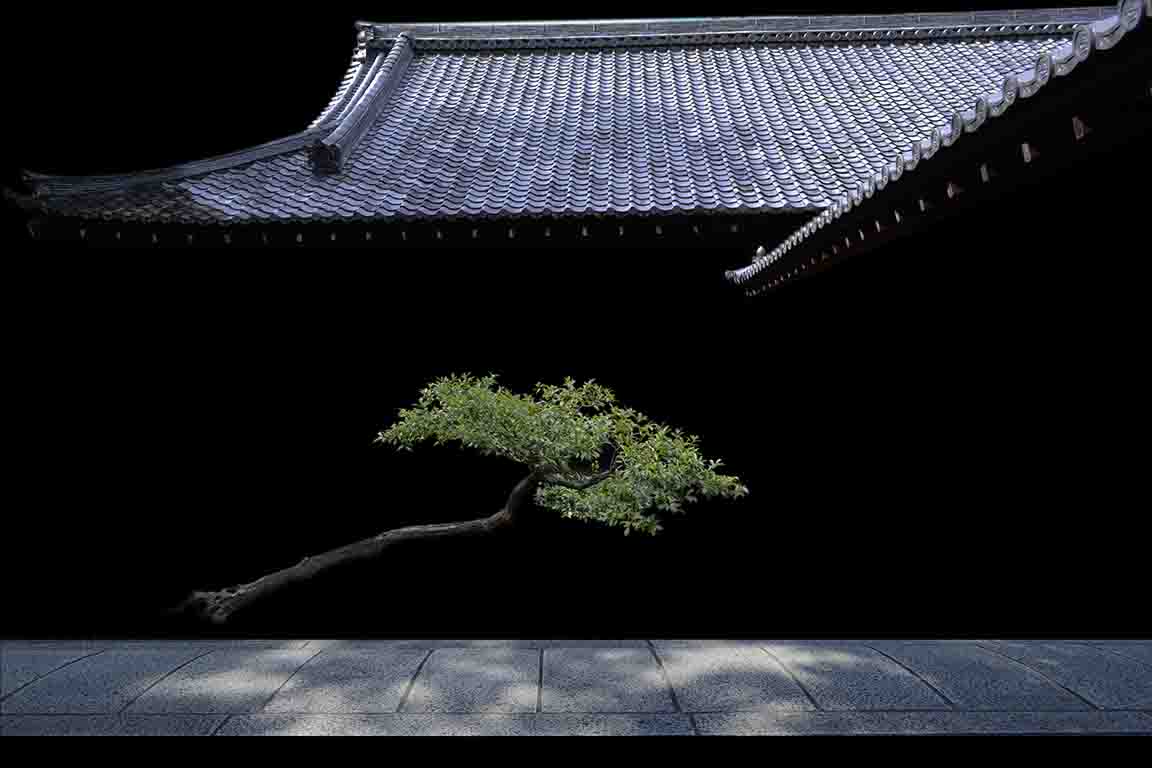 「雲の上の山水」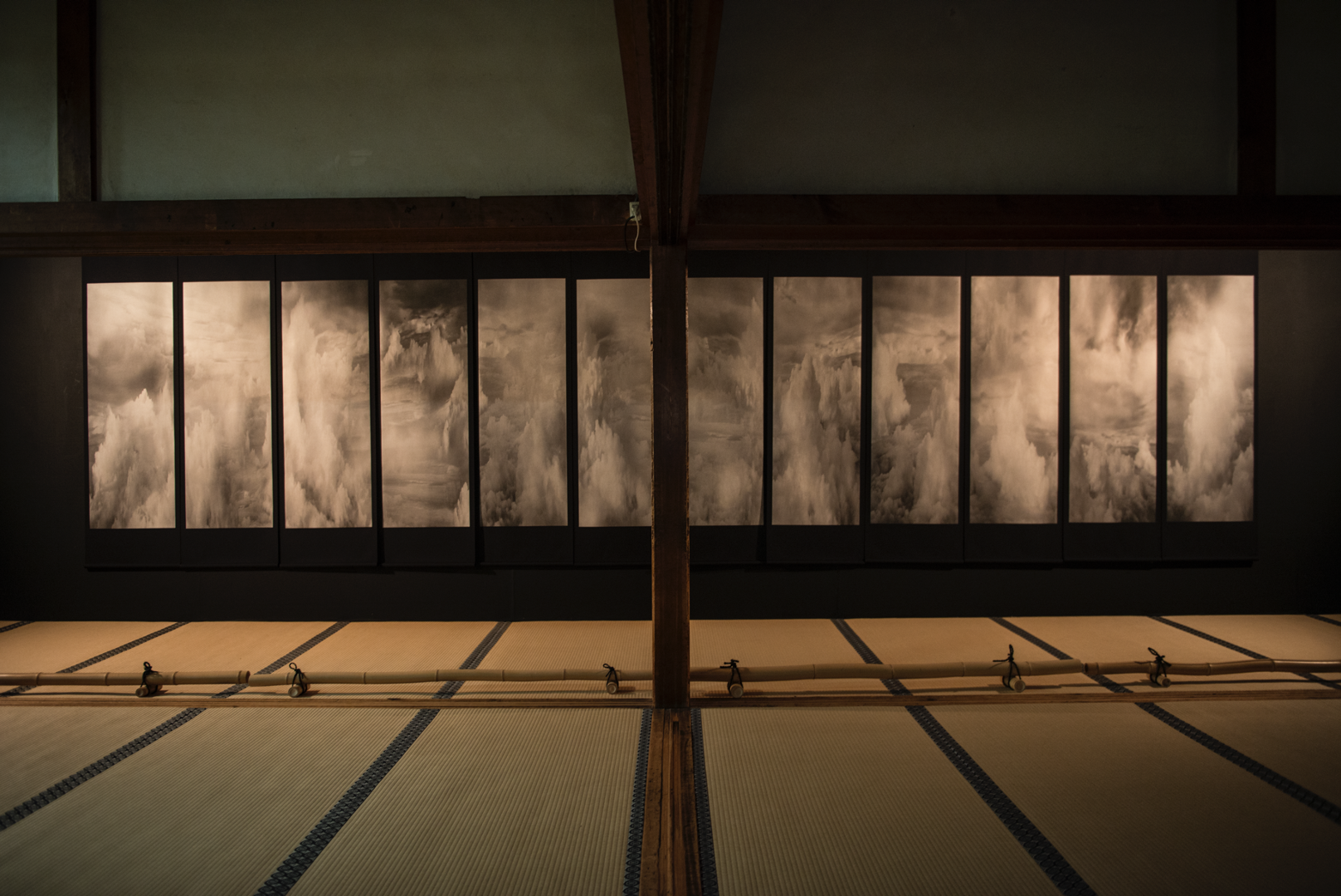 Information
Naoko Tosa is an artist who has been creating artworks expressing Japanese tradition and culture utilizing digital technologies. At this solo exhibition, she is exhibiting 10 pieces of her new artworks titled"Japanese Sanctuary" that expresses silence and at the same time dynamism based on Japanese"Zen" and "Shinto."
静寂・雲の上の山水
日本的霊性をテーマにした作品であり、京都五山の一つである建仁寺に奉納した作品。日本の禅や神道が持つ静けさとダイナミズムを表現している。現在これらの作品は建仁寺で展示されている。以下の2つの作品からなる。
Naoko Tosa dedicated Kennin-ji Temple her two artworks titled "Japanese Sanctuary" that expresses silence and at the same time dynamism based on Japanese "Zen" and "Shinto." These two artworks are now being exhibited at the temple. "Japanese Sanctuary" consists of the following two artworks.
<静寂>
建仁寺に斜めに伸びていた200年のモチノキ。数年前の積雪で今はこの世に無い。
<雲の上の山水>
飛行機の機内から見える空の雲の写真1000枚で作られた山水
右から天国・煉獄・地獄を表している。
"Silence"
Holly tree with about 200 years life that was once at the garden of Kennin-ji Temple. Because of the heavy snow fall several years ago, the tree fell down and is there no more.
"San-sui on the cloud"
San-sui images created based on more than one thousand photographs that were took from inside of an airplane. These images express heaven, purgatory, and hell from right to left.
---
Collection