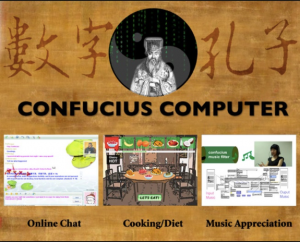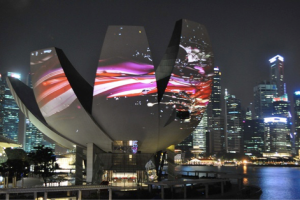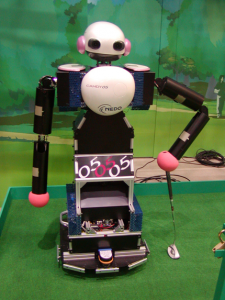 Abstract
Recently various new types of media are emerging such as smart phones, tablet PCs, Facebook, Twitter, etc. It seems that many people are spending so much time by communicating with their friends or family members using these media. Also, people talk sensationally about the powers and influences of these new media. Therefore, we tend to think that we are in the new era of media that is totally different from other eras in our long history. But is this correct? For the better understanding of the present situation in which we are surrounded by various media, we had better look back our history, especially the history of media. In my presentation, by going back to the era when human started its long journey by departing Africa, and tracing its history, I will summarize the long history of human and explain how inventions of new media and related technologies has influenced people's way of thinking and behaving. Also, I will explain that the emergence of the recent media should be understood as a consequence of such long media history. Also, based on such consideration I will talk about what our future life style would be, especially focusing on our communication behaviors.
Prof. Ryohei Nakatsu
Specially-Appointed Professor, Design School, Kyoto University
 
Short bio
 

Ryohei Nakatsu received the B.S., M.S. and Ph.D. degrees in electronic engineering from Kyoto University in 1969, 1971 and 1982 respectively. After joining NTT in 1971, he mainly worked on speech recognition technology. In 1994, he joined ATR (Advanced Telecommunications Research Institute) as Director of ATR Media Integration & Communications Research Laboratories. In 2002 he became Professor at School of Science and Technology, Kwansei Gakuin University. Since March of 2008 until December 2014 he was Professor at National University of Singapore (NUS) and was Director of Interactive & Digital Media Institute (IDMI) at NUS. Now he is serving as Adjunct Professor of Kyoto University Design School. Also, he is serving as CEO of Hexogon Japan and Executive Director of NT & Associates. His research interests include interactive media, entertainment technologies and communication robot/agent.

He is a fellow of the IEEE since 2001 and a life fellow since 2014. Also, he is a fellow of the Institute of Electronics, Information and Communication Engineers Japan (IEICE-J) since 2001 and Virtual Reality Society of Japan since 2012. Also he is a honorary member of Japanese Society for Artificial Intelligence. He was a chair of IFIP Technical Committee on Entertainment Computing since 2006 until 2012.